Leading Managed Print Services provider in the South East of England, proactively managing your document technology to maximise your device uptime and optimise your companies performance.
Our Managed Print Service provides your organisation with peace of mind that all your print hardware and software is proactively managed so that any faults are fixed and all toner and consumables replenished, sometimes before you're even aware either is an issue. Here's a brief overview of how our Managed Print Service can benefit your organisation.
Plan
Firstly, we conduct a thorough print audit that takes into account your current and future business requirements in order to recommend and deliver the perfect technology for you.
Our print evaluation captures all critical elements of your document infrastructure and print usage, including printing volumes, user needs, file types, colour coverage and many more components. We will also understand the perfect blend of print software that would complement your print hardware and enhance your document workflows, providing a comprehensive Managed Print solution.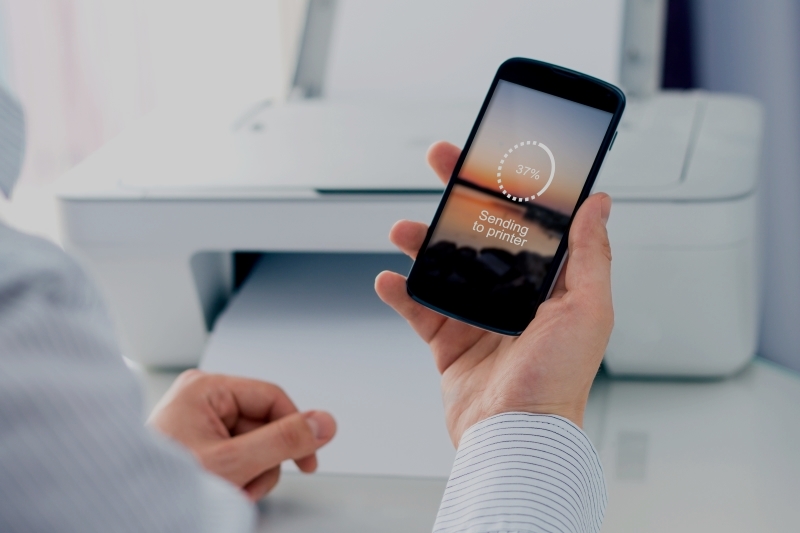 Implementation
We have our own logistics team who deliver , install and configure all print technology to your network. Once set up, our Managed Print Services provide handle everything from consumables management to servicing of the devices, ensuring total peace of mind. We also handle all meter readings, billing and management reporting. At the end of the device's life, we will even collect and recycle it for you.
Proactive Management
All MPS devices are monitored remotely to enable us to identify and fix mechanical issues, often before our clients realise there is a problem. Our local service engineers are on hand to be dispatched to your office if the issue can't be fixed remotely. Our response times across the South East of England average less than 4 hours – 2 hours if your business is situated within one of our hotspots.
Our Managed Print Services can help to identify and reduce your print costs by up to 35% each year, as well as freeing up valuable office space previously wasted by storing consumables. They will optimise your printing requirements, with all service, maintenance, ink and toners included in one quarterly affordable invoice.
Print Technology Solutions
Scan-to-Email
Problems associated with paper-based information can impact all areas of productivity. Scanning documents directly to your email address and converting documents to digital format increases efficiency, improves productivity and enhances collaborative working. Contact us to find out more.
Scanning & Archiving
All our document scanning and process services leverage the latest technologies to deliver the highest quality image capture from your documents. Our highly experienced team provide both onsite and offsite scanning solutions, having been on location around the world to deliver fast, secure and reliable document scanning services. Contact us to find out more.
Secure Release
Secure print release allow you to take full advantage of employees' physical access ID cards by extending them to be used for securely printing documents. This minimises your capital investment and helps control costs, while reducing your carbon footprint at the same time. Contact us to find out more.
Cloud Solutions
Integrating our latest Cloud Print solutions into your Managed Service allows you to print documents wherever you are, regardless of what device you have. It provides a means for storing confidential data efficiently and securely, whilst remaining accessible from any device whatever your location. Contact us to find out more.
Automated Invoicing
Our specialist software can run your common document processes at the touch of a button. Documents such as invoices can be scanned, distributed electronically, copied and archived automatically and simultaneously with a simple system tailored to your workflow. Contact us to find out more.
Mobile Printing
Mobile print enables you to print from your device via email, wireless connection or your network. Whether you're away from your desk, at another office, or hosting visitors and guests in your business, we can provide a Mobile Print solution that allows you and your visitors to print from a smartphone or tablet. Contact us to find out more.
Managed Print Services
Regardless of the size of your organisation, our managed print services can benefit you by controlling costs and optimising your performance.
To learn more about our Managed Print Solutions or to enquire about our managed services, call us today or email us on info@southeast-copiers.co.uk for more information.